Bill Wormstedt's
Titanic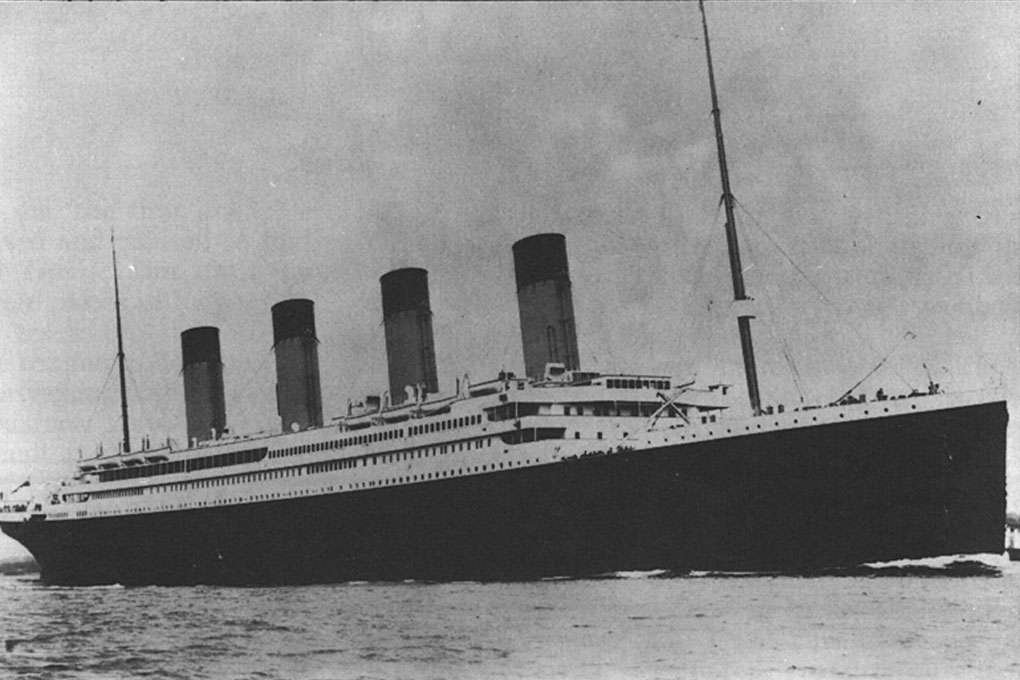 Like many other people interested in the Titanic disaster (pre-Cameron, anyway), I first got 'hooked' by reading Walter Lord's book "A Night to Remember". In my case, this occurred when I was a teenager in the early 1960's. As this was the only book easily available at the time, the interest died down to be replaced by many other things. When Robert Ballard discovered the wreck in 1985, I became interested again, and started searching out and buying other new books on the subject.
In addition to writing some short bios for the Encyclopedia Titanica site, following are several other articles I have written about the Titanic:

The Lifeboats of the Titanic - A comparison of the revised timeline to the British Inquiry timeline, along with additional information regarding crew in charge of the lifeboats, and a comparision of lifeboat occupancy.

An Examination of David Gleicher's Lifeboat Launch Sequence by Bill Wormstedt, Tad Fitch and George Behe. A number of discussions at Encylopedia Titanica have prompted us to write an analysis of David Gleicher's lifeboat launch timeline, which differs from our own in a number of key points.

Miscellaneous - Various photos relating to the Titanic - the grave of Albert Horswill, 1999 photos of the Nomadic

Titanic Voices Index - An index to the book Titanic Voices - available in both an online version, and downloadable versions

Guest articles:
The Final Seconds before Collision By Bruce A. Trinque

The Goldenbergs By Phillip Gowan
Comments about any of the above articles? E-mail me by clicking here.

In addition, I am the co-author on two new books about the Titanic! Click on the book covers or links to see more:



Report into the Loss of the SS Titanic: A Centennial Reappraisal.


By Sam Halpern, Cathy Akers-Jordan, George Behe, Bruce Beveridge, Mark Chirnside, Tad Fitch, Dave Gittins, Steve Hall, Lester J. Mitcham, Captain Charles Weeks, and Bill Wormstedt
The History Press; December 2011.

No individual historian can possibly be an expert on every aspect of his chosen topic, and - as a result - historical errors have a way of creeping into written histories covering most historical subjects. This has been especially true in the case of the Titanic disaster - a subject that has seen a century's worth of historical errors, misconceptions and outright deceptions gradually become an accepted part of the historical record. Indeed, such errors first began making their appearance during the official Titanic inquiries in 1912, when the vast body of testimony - and a lack of sufficient time to digest or analyze that testimony - resulted in a number of erroneous conclusions being made.

The present book is a radical departure from that early tradition, since it has been written by a coalition of experts who have spent many years digesting the original inquiry testimony as well as evaluating a bounty of additional evidence that has come to light in the hundred years since 1912. Each of the book's co-authors is a recognized specialist in their chosen area of study, and each chapter has been exhaustively researched, analyzed and referenced utilizing the very best evidence that is currently available. The book describes and quantifies the sinking of Titanic as it actually happened, and it authoritatively disproves a number of long-standing myths about the disaster that have taken root over the past ten decades; surprisingly, though, the book also demonstrates that a number of so-called 'legends' about the Titanic disaster are actually based in solid historical fact.




On a Sea of Glass By Tad Fitch, J. Kent Layton and Bill Wormstedt


One hundred years after he sinking of the Titanic, the history of that ship is commemorated in this all new and incredibly comprehensive volume. Co-authored with Tad Fitch and Bill Wormstedt, two well-known and highly respected researchers of the disaster, this book will reveal the history of the Titanic as you have never read it before. From the personal stories, to the most accurate timeline of events during the sinking of the ship yet compiled, to the common misconceptions - nothing is beyond this volume's scope. Did ship's officers shoot passengers, or did one commit suicide? Was the Titanic switched with her similar sister ship Olympic? Was Titanic's construction of a poor nature, contributing to her loss? What became of Captain Smith and Thomas Andrews? How did the ship's final five minutes play out, from a technical perspective? Was the ship trying to make New York on Tuesday night rather than Wednesday morning? All of these questions, and many more, will be answered within this volume.

This narrative will read chronologically, taking the reader from the ship's initial concept, through construction, launch, fitting out, trials, and her disastrous maiden voyage. It is backed up by the team's many years of research into the subject, and the collective knowledge of other researchers — such as Sam Halpern, George Behe, Mike Poirier, Bruce Beveridge and many more — has been tapped to bring you one of the most accurate and informative texts ever written on the subject. More than just a dry dissertation of facts, this volume's text will engage and engross the reader, placing you aboard the ship in way you may never have thought possible before...

This volume will also be packed with photos and illustrations, including a full-color section.






Photo sites - Titanic gatherings


Titanic Symposium - Castine Maine




In addition, following is a list of my favorite Titanic web-pages, focusing on the historical aspects of the tragedy:
George Behe's Titanic Tidbits - an interesting series of articles about various aspects of the disaster such as:

What music did the Band play that night?
Did a man save himself by dressing as a woman?
What about the Californian?

Tad Fitch's Author Page - an overview of Tad's books, both old and new.


Michael Tennaro's Titanic Book Site is back!


Roy Mengot's The Wreck of the RMS Titanic - Details of Roy's award winning wreck model, along with details of the break-up of the ship.


The Titanic Inquiry Project - The full texts of the 1912 Titanic Inquiries - both American and British. Available online, or as a downloadable file.

Marconigraph.com - Parks Stevenson's site containing a number of interesting articles relating to the Marconi installation, the White Paper on the Grounding of the Titanic (with author David Brown). Also showcasing Ken Marschall's excellent article on the state of the Titanic wreck in 2001!

Sam Halpern's Titanicology - A prolific author, Sam has a number of online articles spotlighting the technical aspects of the disaster.


Mark Chirnside's Reception Room - Mark has written a number of books on the Titanic, Olympic and Brittanic, and other ocean liners of the period.


Paul Lee's Titanic Pages - New, fresh research into many aspects of Titanic, plus a look at some of the original survivor documents from Walter Lord's collection


Dave Gittin's All at Sea - Dave's website contains original articles showcasing his research into the Titanic disaster, and hints on cruising the west coast of Australia, and a link to buying his e-book.


Titanic: The Ship Magnificent - A wonderful two volume set of books by Bruce Beveridge, Scott Andrews, Steve Hall, Daniel Klistorner and Art Braunschweiger.