*** Last Updated 2 January, 2013 ***
On April 15th, 1912 the White Star Liner Titanic established an unforgettable legacy as she slipped beneath the surface of the Atlantic after a collision with an iceberg.
This site explores the wreck itself, as it was found in 1985/86, and as it continues to be explored. Inside you'll discover great detail on the lay of the wreck, with opportunities to delve into the processes of the ship's building, sinking, and even it's decay. If you can't get someone to take you to Titanic in the North Atlantic, perhaps you can find your own submersible here.
I built the 1/350 scale model used in the photos. It was thoroughly researched at Woods Hole Oceanographic Institution (WHOI) and via many other sources, and is as technically accurate as scale and research in 1996 would permit. I retraced Ken Marschall's research of the Argo and Angus photos to reconstruct the jig-saw puzzle that is Titanic today. Notes have been added on how the wreck has changed since this 1986 snapshot in time.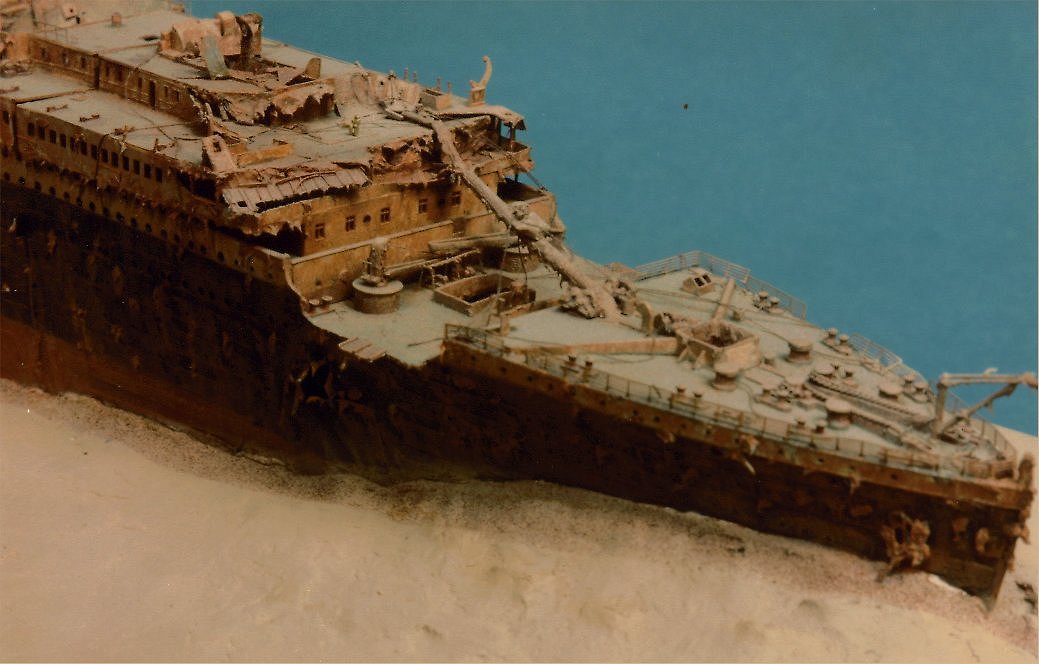 The model was displayed at the Titanic Historical Society's 1997 convention on the Queen Mary and at the International Plastic Modeler's Society (IPMS) National convention in July, where 'Titanic 1986' won "People's Choice - Best in Show!" It was also featured in articles in the July '97 issue of Navismagazine on Naval modeling and the IPMS magazine for Nov, 1997. The model is currently on display at the WHOI Visitor's Center in Woods Hole, Massachusetts.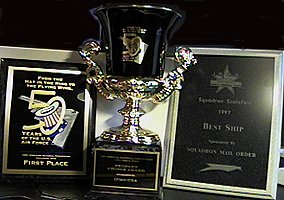 Special thanks to Shelley Lauzon and Steve Gegg at Woods Hole Oceanographic Institution for the great research trip in 1996!
I'll leave it to the other well written, researched, and documented web sites to provide the history and other endless details that fascinate so many people for so many different reasons.
Index - click on the area of your interest!









This page is dedicated to all who built or sailed on Titanic,
whatever their fate.
Copyright 1997 and 2012 Roy Mengot
Web site awards